John Shaver, the guy behind
Design Panoply
and Tom Ross, the guy behind
PSDFan Extra
have joined together to create a new site, which promises to be a cyber hang out of the Photoshop crowd seeking more and more resources.
As a way to announce the launch of their joint venture and to spread the word, they are offering this great freebie.
Visit
MyDesignDeals
to get your awesome "Epic Freebie Bundle of 190 Design Resources" (worth $148 and is 294MB).
What you'll get in the bundle: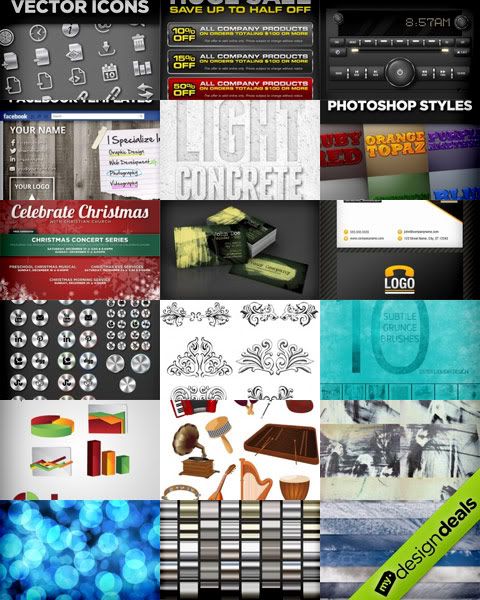 I downloaded my bundle last night and I love it!
###
All tutorials and screenshots are mine. Please DO NOT repost my tutorials as to your site or group. Do NOT claim as yours nor use my screenshots in your tutorials. Please link back to me instead. Do NOT translate my tutorials into another language unless you have received permission from me. Send an email with a link to your site first. By using any item from this Blog, you agree to be bound to my TOU. Thank you for visiting my little Blog.